PODCASTS
Podcast: Dr Pippa Malmgren
Posted on Mar 06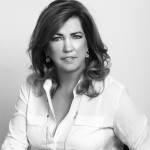 Dr. Pippa Malmgren is a former financial market advisor to the President in the White House and member of the National Economic Council. She is  former Deputy Head of Global Strategy at UBS and Chief Currency Strategist for Bankers Trust.
Pippa is currently an advisory board member of MIT and Indiana University and is President and founder of Principalis.
She is a guest presenter at CNBC and is a frequent guest on CNN, the BBC's Today Programme and Newsnight.
Podcast: Play in new window | Download
Tagged in
Business
,
cath daley
,
communication
,
inspiration
,
inspiring
,
Pippa Malmgren
,
podcast
,
Success
,
women leaders
Posted on Mar 06 in
News
,
Podcast
,
Women Leaders
LATEST EPISODE
What's the Number 1 Success Killer for any presentation?Find out how you can avoid it...
and get your free download of the unique 7-Part Winning Presentations Mini-course now
DOWNLOAD NOW
SEARCH BY TAG
SUBSCRIBE TO FEEDS