PROGRAMMES
Lead Like a WomanTM
Coaching Programme
If you ….
are fed up, stressed out and maybe even resentful at having to keep all the plates spinning all of the time and not succeeding…
sometimes feel drained and exhausted by all that you have to do and struggle to get it all done…..
find it difficult to switch off because there never seem to be enough hours in the day to do everything you have to do….
ever lack confidence or suffer from "Impostor Syndrome" and self-doubt thinking that one day someone will find you out…..
want a way to quickly get rid of overwhelm and move from stuck to productive….
would like lots of simple tools and techniques that you can implement immediately that will make your life easier, reduce your stress levels and mean you are energised and confident whatever the situation……
then this programme is tailor made for you.
Women are 60% more likely than men to suffer the negative effects of stress in the workplace and more women than ever before are suffering from coronary heart disease, adrenal fatigue and burn out caused by overwhelm and stress.
All of this can be alleviated and even eliminated when we get rid of the existing models of leadership that don't work for us as women and instead use the tools and techniques of feminine leadership.
I have designed The Lead Like a Woman Coaching Programme to bring to you a unique set of cutting edge, proven tools and techniques for your unique personal and professional growth as a woman.
This programme offers a radical approach to leadership development for women that you won't find anywhere else.
It's about helping you to get out of "Superwoman Mode" and embrace a new way of leading that harnesses our natural strengths, talents and abilities as women which allows us to be more effective than ever before without burning out or melting down. It turns everything you've ever learned about productivity and goal setting on its head.
The Lead Like a Woman Programme is designed to create a major shift and transformation in the area of your life you choose to focus on.
What's included……
A series of 1 hr personal coaching calls via Skype where we focus on whatever you need, to get you from where you are now to where you want to be
A personalised programme designed specifically to meet your needs using a range of tools and techniques that you won't find anywhere else
How to implement The Overwhelm Rescue PlanTM to instantly reduce your stress levels and get you back on track
Retiring Superwoman and her sisters for good
Discovering your Women's Power TypesTM

and how to use them to make your life easier and stress free

How to manage your energy in a new and empowering way that reduces stress and gets you more time every day
How to set boundaries successfully – the powerful conversations that will significantly change your results
How to create your own needs chart so you are replenished and energised rather than exhausted
Identify and then get rid of the main unconscious limitations that are holding you back from reaching your amazing potential
Action templates and strategies for you to use again and again after the programme has finished
Accountability for taking action
On-going personal email support throughout the programme
and more……
---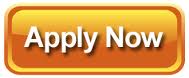 It's exciting and challenging being a woman leader and it can be a lonely place too. With all of the issues you have to face on a daily basis it can feel that you're on a roller coaster that's going faster and faster and you can't get off.
Whether it's dealing with difficult people, managing the underperformance of team members, mediating between disgruntled staff, making the significant decisions you need to make, managing your own stress levels, not having enough time to do everything you have to fit in whilst still remaining sane! …..it can sap your energy and drain your spirit.
And I know exactly what that's like. I was on that same roller coaster for over 20 years. Working long hours, not seeing the results I wanted. I wasn't sleeping properly, never seemed to have time for my family, let alone myself. Questioning my own ability, not asking for help because I didn't want people to think I couldn't cope…. I was Superwoman on steriods! I thought I was coping with the stress and overwhelm…
So it came as quite a shock when just over two years ago I was diagnosed with coronary heart disease. I didn't have any of the usual trigger factors- only 30 years of stress. And that is Superwoman's legacy for me and I don't want other women to reach my age and for the same thing to happen to them because it doesn't need to be like that.
And that's where The  Lead Like a Woman Coaching Programme comes in….
I've designed the programme to help you retire Superwoman and deal with all of the problems and challenges you face on a day to day basis with ease and grace and without the stress so that you live a happier more joyful life.
"Learning how to use the different PowerTypes has made such a huge difference for me. I no longer feel an impostor and am much more confident. I have been able to have the difficult conversations that I was avoiding. My stress levels have reduced and I'm enjoying having time for myself which I never seemed to have before. And it's fantastic! I highly recommend this programme. It will change your life"
Deidre Shaw, Shaw Consultancy Ltd
---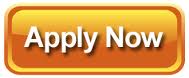 Who's it for?
The Lead Like a Woman Coaching Programme is designed specifically for women – Entrepreneurs, Business Owners, CEOs, Directors and  Senior Executives – who are ready to retire Superwoman, are keen find a different and easier way to do things and who are willing to invest in themselves.
If you are serious about getting off that roller coaster, getting rid of the overwhelm and stress, to realize your untapped potential and lead a more joyful and energized life then this is for you.
" After just one session I have had the easiest and least stressful week for the last 5 years. It's brilliant!"
Leanne Linacre, LILA
---
There are 3 programmes available designed to reflect your  individual requirements:
The 3 Month Programme
This programme is designed for those who want to change the results they are achieving but don't want to make a longer term commitment to coaching.
It consists of personal 1-2-1 coaching plus ongoing support as follows:
Weekly 1hr pre-scheduled private coaching calls via Skype or telephone to reduce your stress and overwhelm, work through your personal challenges, identify and remove the obstacles that are preventing you from having the life you want to have  and to celebrate your successes
Access to the techniques   of using the Women's PowerTypesTM with additional tools to enhance your leadership and bring more joy to your life
Your own set of beautiful Women's PowerTypesTM cards to keep
Copies of the action templates, processes and strategies that you can continue to use again and again well after the programme has finished
Weekly interim email contact to share successes and progress between sessions
The 6 Month Programme
This programme is designed to work on longer term goals and accelerate your success through ongoing  focus and support.
It consists of the same personal 1-2-1 coaching plus ongoing support as the 3 Month Programme together with
An  extended 2 hour catch-up session at the 3 month mark to review your progress and check in on your intentions and goals
Access to the techniques  of using the Women's PowerTypesTM together with the more advanced tools of Energy Management to enhance  your leadership and make your life easier and stress-free
Copies of additional action templates, advanced processes and strategies that you can continue to use again and again well after the programme has finished
Private email access where I guarantee to respond within 48 hrs.
Six emergency 10 min phone calls for when you absolutely have to have a question answered or need immediate support!
1-2-1 Intensive
This is designed for women who want to create a huge shift very quickly in one particular area and breakthrough whatever is holding them back.
It consists of 4 x 90 min sessions which can be experienced
either face to face in one day
or via Skype and webcam over two half days
This programme is fully customised to your individual biggest challenge.
Details are available on request. *Payment plans are available for all of the options.
"I am a changed woman and I have the confidence to lead like a woman, the energy to lead by example and the knowledge to lead effectively. I am so thankful I did this programme with Cath. I now understand why so many women are exhausted and why trying to be Superwoman backfires.I loved that the coaching was adapted to my needs yet encompassed all the theory, tools and techniques available in the program.I felt comfortable that I knew that I could be myself and lead authentically. I no longer felt that I needed to act in my perceived "leadership" mode all the time. This was a huge relief as it made life simpler, I became more effective as a leader and it took away the stress of performing like a leader.I would recommend this program to any woman who has a leadership role whether it is as a business owner, a team leader at work, a mother, a teacher etc. Most of us have to lead others at some point so let's learn to lead like a woman, be effective and enjoy the process. "
Sam Brabender, Network Marketing Coach
100% Satisfaction Guarantee
Everything we do before and during your coaching programme is geared to demonstrating a real return on your investment. This means you can track the improvement as a result of your coaching. If you do not think that you have got twice the value of your investment in coaching, you can ask for us to carry on working until you have.
---
The Next Step….
To find out more about how The Lead Like a Woman Coaching Programme works and how it can help you,  click on the apply now button to arrange a discovery call with me to talk  about whether this is right for you and for me to answer any questions you may have.
Looking forward to hearing from you,
Best wishes,
Cath
CATH'S PROGRAMMES
What's the Number 1 Success Killer for any presentation?Find out how you can avoid it...
and get your free download of the unique 7-Part Winning Presentations Mini-course now
DOWNLOAD NOW
What Women Leaders Are Saying

Twitter