PROGRAMMES
The

STEP UP Personal Coaching

Programme for Women Leaders
If you ever…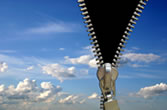 get frustrated that you are not getting the results you want

feel overwhelmed or experience a sense of self doubt
know that you are capable of achieving so much more but are not sure how
then The STEP UP Personal Coaching Programme may be the difference that makes the difference for you as a woman leader in your business.
---
"Through our sessions Cath has helped me find the answers I needed and I gained a feeling of self empowerment. She got to know me as a person and understand my needs and approach to situations. She has helped me and encouraged me to explore strategies and solutions to problems in a way that I never would have before. I feel that I have developed as a person and learned a lot about myself too at the same time as being able to deal much more effectively with the issues I have faced in leading my team."
Susan Powell, Senior Executive
---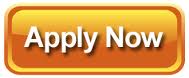 What is The

STEP UP Personal Coaching

Programme?
It's exciting and challenging being a woman leader and it can be a lonely place too. With all of the issues you have to face on a daily basis it can feel that you're on a roller coaster that's going faster and faster and you can't get off.
Whether it's dealing with difficult people, managing the underperformance of team members, mediating between disgruntled staff, making the significant decisions you need to make, managing your own stress levels, not having enough time to do everything you have to fit in whilst still remaining sane! …..it can sap your energy and drain your spirit.
And I know exactly what that's like. I was on that same roller coaster for almost 10 years. Working long hours, not seeing the results I wanted. I wasn't sleeping properly, never seemed to have time for my family, let alone myself. Questioning my own ability, not asking for help because I didn't want people to think I couldn't cope….
And then one decision changed it all for me. I made the decision to work with my own NLP Coach….. and everything shifted dramatically. (It's what subsequently got me into becoming an NLP Trainer and Master Results Coach).
I am passionate about helping women to be the best they can be and that's where The STEP UP Personal Coaching Programme comes in.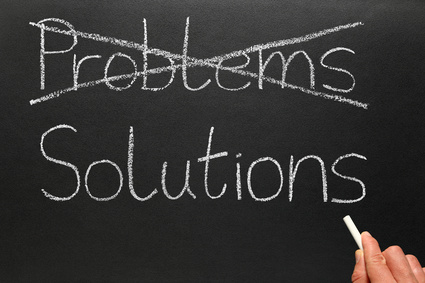 I've designed the programme to help you deal with all of the problems and challenges you face on a day to day basis in a way that is guaranteed to be successful because we eliminate all of the interference that gets in the way of you achieving the level of success you are meant to have.
In essence it's about helping you to be the best you can be.
The STEP UP Personal Coaching Programme utilises everything I have learned and developed in over 20 years of working with 1000s of leaders as an NLP Trainer and Coach. And it also includes my own experience of being on that very same roller coaster and how I got off it.
The only agenda is how successful you want to be and the women who experience this programme tell us they go way beyond what they thought was possible.
---
"It has transformed the way I look at the company and the relationships between staff and clients. In a very busy everyday life it provides a clear chance for reflection and it allows me as a leader a chance to reflect on major decisions in the business. It has allowed the company to develop its own values and pathway for the future. For me as a director it has been vital."
Deidre Shaw, Shaw Consultancy Ltd
---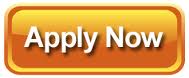 Who's it for?
The STEP UP Personal Coaching Programme is designed specifically for women leaders – entrepreneurs, business owners, CEOs, Directors and  Senior Executives who are serious about excelling at this level and want to make a greater impact on a bigger scale.
If you are serious about getting off that roller coaster, realising your untapped potential and  you want to reach a much higher level both personally and in your  business then this is for you.
Imagine what it will be like when you:
really get out of your own way
unblock your invisible obstacles that sabotage you
get motivated and stay motivated
are able to manage your time in the way you want
eliminate your limiting beliefs and decisions
visualise your future so that it's more compelling, motivating and exciting for you
put your goals in your future in such a way that they will actually happen
let go of the old, traditional patterns and habits that limit  your growth
maximise the chance that you will achieve what you want, both personally and for your business
develop your flexibility so that you have more choices and consequently more influence over situations
can challenge underperformance in a supportive way so that the outcome is win‐win every time
What would it be worth to you and your company to achieve results like these?
---
"Before being coached by Cath I was drifting along dreaming of success. In a matter of six months I have focussed on what I want and have achieved it. Without doubt it has been, and will continue to be, the most life changing experience. I would recommend working with Cath to anyone who thinks that deep down they can achieve but also feels that something is stopping them."
J. Collin, Director of External Relations
---
There are a number of programmes available designed to reflect different individual requirements ranging from 3 months to 6 and 12 month options.
Everything we do before and during your coaching programme is geared to demonstrating a real return on your investment. This means you can track the improvement as a result of your coaching. If you do not think that you have got twice the value of your investment in coaching, you can ask for us to carry on working until you have.
---
The Next Step….
To find out more about how The STEP UP Personal Coaching Programme works and how it can help you to be the best you can be, fill in your details on our coaching contact form by clicking on the link below.  We will be in touch within 48 hrs to talk with you about whether this is right for you and to answer any questions you may have.
Looking forward to hearing from you,
Best wishes,
Cath
CATH'S PROGRAMMES
What's the Number 1 Success Killer for any presentation?Find out how you can avoid it...
and get your free download of the unique 7-Part Winning Presentations Mini-course now
DOWNLOAD NOW
What Women Leaders Are Saying

Twitter