The new "Light Touch" Coaching Programme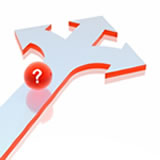 If you …
don't have the time for weekly coaching sessions but are facing challenges which are holding you back, or causing you stress, that you want help in resolving…..
don't want to commit to the intensity of weekly coaching sessions but still want the benefits of working with your own personal coach …..
have never experienced the amazing difference working with an NLP coach can bring…..
then this is a great way to experience the power of the coaching process in a "light touch" way.
There are two levels in the programme:
The 3 Month Light Touch Coaching Package
This consists of 3 x 90 min monthly coaching calls (via Skype) plus fortnightly emails between calls to keep you on track.
The 6 Month Light Touch Coaching Package
This consists of 6 x 90 min monthly coaching calls (via Skype) plus weekly emails.
Each is designed to help you overcome the problems, issues and challenges you face either personally or at work that you are struggling with and don't feel that you can  speak to a colleague about or don't want to mention to your family and friends.
It provides a safe space where we work together to explore the issues and find the best solution for you.
In addition you will learn relevant NLP techniques and persuasive language patterns that will assist you to resolve them quickly and easily which means that your stress levels go down because you develop greater resourcefulness and resilience.
"Having worked with a coach before I realized that they only provided me with reassurance but working with Cath on this  programme has helped me to get off the emotional roller coaster and reduce the stress levels I was experiencing which were making me unwell. It's been a totally different experience. I've been able to come to decisions in all sorts of areas and moved forward faster than ever before. I've seen a big improvement and have become much more confident in dealing with team issues. It has been challenging, highly beneficial and very valuable in making long term changes. If you are thinking of doing it- just go for it. It's impossible not to benefit." Sarah Jones, CEO, Mencap Liverpool
The 3 Month Light Touch Coaching Package
(3 x 90 min) – £ 375 (+VAT) paid in full or 3 monthly payments of £140 (+VAT)
The 6 Month Light Touch Coaching Package
(6 x 90 min) – £ 600 (+VAT) paid in full or 6 monthly payments of £115 (+VAT)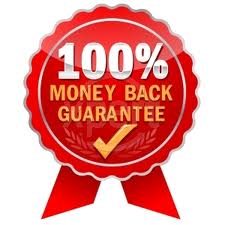 And both come with my 100% money back guarantee.
If after the first session you feel that it is not working for you then I'll give you a full refund.
If you are fed up with being stuck , frustrated by your lack of progress and feel that this is what you have been waiting for then the next step is to have a quick 15 min call with me where you can find out more about how the programme works, what you can expect from it and I'll answer any questions you may have.
Just click on this link to book your call.
Looking forward to hearing from you.
Kind regards,
Cath
CATH'S PROGRAMMES
What's the Number 1 Success Killer for any presentation?Find out how you can avoid it...
and get your free download of the unique 7-Part Winning Presentations Mini-course now
DOWNLOAD NOW
LATEST POSTS
LATEST NEWS