SUCCESS STORIES
What Women Leaders are saying about the STEP UP and STAND OUT Programme
"You get a lot more than a presenting course and I've now got a fantastic toolkit for the rest of my life…"
Wendy Moffatt, Owner of Coaching for Excellence
"There were so many ah-ha moments which has made a huge difference to me developing my personal and powerful presence has been immense…"
Justine Douglas, Purchasing Officer at RS Clare & Co.
"It's given me the confidence to make some big life decisions…."
Pamela Ball, CEO, formerly Wigan and Leigh CVS, now Knowsley CVS
"When Cath told me about this course I just knew I had to find a way to get on it…"
Raj Beghal, Senior Project Manager at Turner and Townsend, a global construction consultancy
"I was delighted to find women in the same situation as me…"
Jenny Stewart,Chief Operating officer, Liverpool Chamber of Commerce
"This has been the best learning event in my whole career…"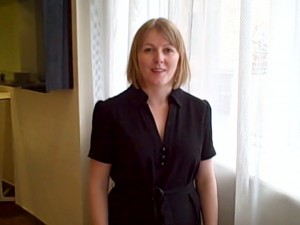 "I was very sceptical at the outset because I have been on many courses that promised much but did not deliver. This has been the best learning event in my whole career. Before doing it I found presenting nerve wracking and would physically shake. Even before the programme had finished I did a bid presentation using what I'd learned and won a significant 6 figure contract. It was not just about presenting but it was a fully holistic course on how you present yourself to everyone and how you are perceived and I now find that I use the techniques all the time. It has changed the way I interact with others and the benefits are far greater than I ever anticipated."
Jo Phipson, Senior Relationship Manager, Santander UK

"Making the decision to come on this course was a big commitment for me but it was definitely worth it. I don't think I've ever changed so much as a result of being on a training course before"
Sarah Jones, CEO, Mencap Liverpool
"I  found this course truly brilliant!"
Judy Adams, Global Support Services Director for Turner & Townsend, a global construction consultancy
"I think it's fantastic to see what we've achieved in just over 20 hours…"
Wendy Maisey, Founder Director of ICC Solutions Ltd, Board Director of ACT Canada
"I was very sceptical about going on this course but have been amazed by how much I've learned"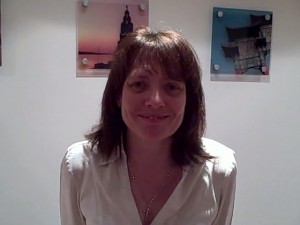 "I was very sceptical about going on this course because it's not my type of thing at all but I thought I'd give it a go and see what happens because we need to present a lot especially in Canada and America. I was actually amazed by how much I've learned and not only how to use it in presentations but throughout the working life. I'm using the techniques in team meetings, writing, in 1-2-1s. The amount I have got out of it is immense and I would certainly recommend it to everyone- you'll be amazed at how much you get out of it."
Paula Turner,Technical Manager at ICC Solutions Ltd.
"This is not just another presentations course. We had three days that were really inspirational and you get to share with fantastic people…"
Linda Minnis, CEO,The Charities Trust
"If you are thinking of taking the programme, I would say stop thinking. Just do it"
Andrea Vaz, Managing Director, Chase International Group
"The best thing for me was that you learn so many practical tips that you can use straight away and that you can share with your staff"
Lesley Dixon, CEO of PSS
SUCCESS STORIES
What's the Number 1 Success Killer for any presentation?Find out how you can avoid it...
and get your free download of the unique 7-Part Winning Presentations Mini-course now
DOWNLOAD NOW
What Women Leaders Are Saying

Twitter