TAG ARCHIVES
Articles tagged in: Bennett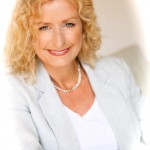 Sophie is an Entrepreneur, Author, Business Coach and Professional Speaker. She currently runs several businesses, is a coach to several ambitious business owners and has a growing marketing agency.
Podcast: Play in new window | Download
Posted on May 08
What's the Number 1 Success Killer for any presentation?Find out how you can avoid it...
and get your free download of the unique 7-Part Winning Presentations Mini-course now
DOWNLOAD NOW
CATEGORIES
SEARCH BY TAG
SUBSCRIBE TO FEEDS
LATEST POSTS
LATEST NEWS