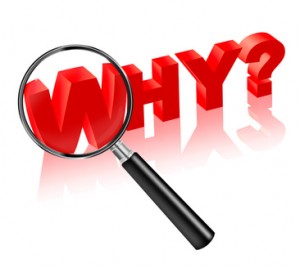 If you are in business you are repeatedly presenting yourself and your business – whether that's to a new contact, a prospect, your boss, a client, a procurement team  . . . whatever the situation the impact you make is down to how effectively you communicate.
So why do you need to improve your presenting? –
1)      You're not getting exactly the results you want, so you need to do something  different
2)      No matter how good you are, your competition could be better at presenting than you are
3)      You want more clients
4)      You cannot not communicate , so you need to learn exactly what you are conveying
5)      You could be switching off your prospect or client without knowing it. This could be losing you business
6)      To secure more business and win more contracts
7)      To be more influential in your marketplace – all communication is influence
8)      To deal with difficult people without the stress
9)      To make a bigger impact and be remembered even when people have only met you once
10)   To be able to agree with everyone and still get what you want
11)   To be able to resolve conflict without confrontation
12)   To use your language more effectively so as to persuade and convince others to do business with you rather than your competitors
Because it's never been more important to be good at it.
If you want to start to develop your skills now then check out the Winning Business Presentations Mini-Course. You can download it free here.
When you sign up you also get Presenting Tip of the Week straight to your inbox. This is a new tip each week that you can begin to implement immediately.
Until next time.
With best wishes for your success,
Cath
Cath Daley Ltd.