8 Things to Hate about PowerPoint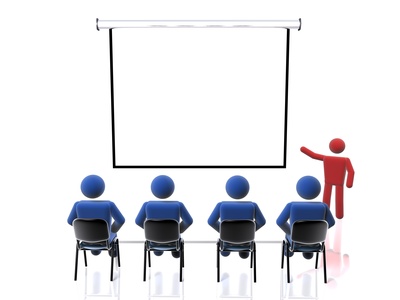 If you like this post please share! Thanks.
If you've ever had to endure a "Death by PowerPoint" presentation then you'll really enjoy this very funny video…..
So to summarise……
People tend to put everything they want to say on their PowerPoint slides…………..
Many people do not run spellcheeck…….. a big mistak…
Avoid excessive bullet pointing….
Bad colour schemes…. not good
The more slides you have the less useful your presentation is…..
People shove in more and more data thinking its making it better…
Pointless motion………. animation for the sake of it?
The font you use says something about you…… which do you use?
So if you know someone who has been bored by PowerPoint or who regularly bores other people with their PowerPoint presentations then maybe send them the link to this post!
Until next time,
with best wishes for your success,
Cath
Cath Daley Ltd.
p.s. If you have found this post useful please share…
Thanks.