You're a woman leader and you're feeling frustrated, stressed out, overwhelmed or unfulfilled.
You're in a fast paced and challenging role and it sometimes feels like you're just surviving rather than thriving.
Maybe because …
you have a huge workload, are sick and tired of having to keep all the plates spinning and you never get time for yourself…
you're fed up dealing with difficult people and are under increased pressure to get results …
you are expected to give presentations but get really anxious and dread doing them because they're never good enough…
you have a huge vision for what you want in your life but it just seems impossible…
Welcome! My name is Cath Daley and I help women just like you.
I work with women CEOs, Directors, Senior Executives and Business Owners who feel there must be more to life than being busy, tired and frustrated all the time.
I help you to make the changes you need to make so you go from just surviving to thriving. You learn tools that enable you develop your resilience and resourcefulness and become more energised, fulfilled and happier  both in your professional and your personal life.
There are two main Leadership Coaching and Training Programmes as well as a Master Level Mentoring Programme which are customized to meet your individual needs. You can find out more by clicking on the links below.
Lead Like
a Woman
Leadership Coaching
Speak Like
a Woman
Presentation Training
Coach
Mentoring
Master Level Mentoring
"Since working with Cath, I have gone on to achieve so much more than I ever believed possible."
---
Sarah Jones
CEO Mencap Liverpool
Cath has worked with people from …
Molonglo Support Services
Drove Solutions
Butcher & Gundersen
Deutschbahn
Motivational Leadership Ltd.
Rubica
Edwards Lifesciences
Tracsis
Portswigger Web Security
Imperial Tobacco
LILA
DWF LLP
Turner & Townsend
Santander UK
Liverpool Chamber of Commerce
Advanced Laser Technology Ltd
HSBC
Ryder Architecture
Morgan Sindall
The Charities Trust
PSS
Liverpool City Council
Youth Sports' Trust
Cheviot Asset Management Ltd.
Lovelock Mitchell Architects
Aurora Media
ICC Solutions
Liverpool Mencap
Heriot Hughes
Wigan & Leigh CVS
Bernard Taylor Partnership
RIBA
ITT Solutions
Bolland and Lowe
Spirit Security Services
Radio Merseyside
Tender Management Ltd.
Jam Recruitment
BNI
Taylor Napier Partnership … and many more.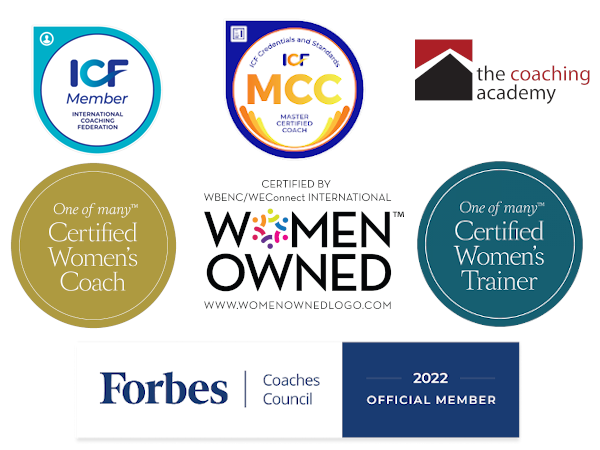 January 27, 2023
I am passionate about Coaching and believe that every coach should be working with their own coach. Coaching can be a very powerful and transformational experience
[…]
December 13, 2022
The Christmas pressure is already starting to build…… It can be an exhausting time of year right now and as women we seem to experience it
[…]
October 4, 2022
I've found that many coaches are confused about how to apply and get their ICF credential- about what the different levels and paths are and I run a number of  calls each month to take coaches through it. Susan contacted me for one of these calls. She wanted to find out what was needed in terms of mentoring for ICF. She was keen to get a professional qualification that would increase her credibility as a coach.She had planned to embark on another ICF accredited coach training programme to give her the additional hours she thought she needed. It was going to cost her £7,000 and take a further 9 months, but it wasn't necessary for her in order to apply for her PCC credential. She could do it by a different path.