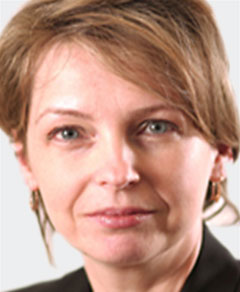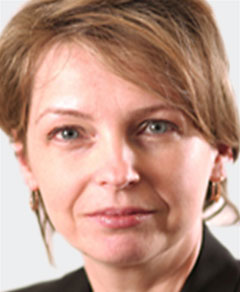 Dr. Inna Baigozina-Goreli is a partner at the global management consultancy A.T. Kearney.
With over 20 years of consulting experience serving global clients in the Chemicals, Industrial and other B2B sectors across ~20 countries , she support clients on a broad range of  issues from portfolio and business unit strategy development and merger integration to commercial excellence and  profitability transformation.
She has always been a strong advocate of the possibilities for women to be successful in A.T. Kearney including the benefits of flexible working and more  recently she  has championed  the firm's perspective on how businesses need to transform themselves to reflect a more balanced gender mix of their customers.
She has co-authored several publications including the study The Rise of the Female Economy in B2B which revealed how just one in five companies actually tailors the way they sell to women to win business and why now is a crucial time to build competitive advantage in targeting women as business decision makers.
This research has had widespread take up from the business community which has led to her presenting its ideas across the UK, the Middle East and  South Africa.
In her role as a Chair of the European Women Network she is striving to move her firm towards a 50-50 gender balance and to support her talented female colleagues to reach their audacious goals.
She is a member of the SCI (Society of Chemical Industry) Board of Trustees.
Women make decisions differently from men. In the engineering industry, the focus of her work, she finds that women's openness and willingness to collaborate often helps to speed change. Women are also better at building relationships, take a broader view of the company's interest and are less interested than men in business rituals like wining and dining. Since relationships with customers are crucial to B2B, that makes women a valuable commodity. The market for top talent is international and competitive. Companies cannot afford to waste senior women who are good at their jobs.
Ultimately the only thing that will shift this mindset is a strong business case for making more and better use of women.