11 Ways to Stay Fully Focused When Presenting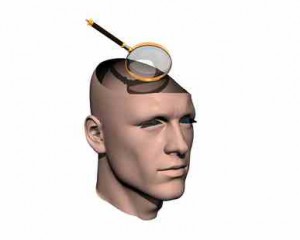 One of the questions I often get asked about presenting is "how do you stay fully focused so that you don't forget what you're saying?"
Being really good at presenting is becoming increasingly important and it is an essential skill if you want to be a truly effective leader in your business. Your ability to be fully, extraordinarily present in your presentations is a crucial element of success.
The higher your profile and influence, the more numerous and compelling are your sources of distraction.
Here are 11 suggestions for helping you to stay fully focused and present for your audience.
Each one is simple and easy to implement and together they are a recipe for presentation excellence on a level commensurate with presenting for true leadership.
Be grounded.
Imagine your feet have roots that go deep into the earth. The earth gives you energy and stability. You are steadfast and powerful!
Stand or sit with good posture.
Visually, it's important. Overall, it makes a difference in how strongly you and your ideas are accepted. You will feel like you have more authority if you look like you should.
Breathe from your diaphragm.
Breathe slowly, deeply, and calmly. "Belly breathe" by taking fuller breaths, and learn how to control your exhalation so you support the sound to the ends of phrases. Be aware of each nourishing breath.
Connect with your audience.
It's a privilege to have an audience listen to you so take time to really connect with them. Smile, greet them and then wait for their response. Then you have connected.
Take your time.
Presenting can make you speak too rapidly because of adrenaline. Take your time to enjoy the opportunity, which is only here now and in a moment will be gone forever.
Pay attention with all of your senses.
Take in sensually everything that's going on around you. Hear with your eyes, feel the audience's reactions as if it were tactile, taste the ideas in your mouth, etc.
Aim your energy outward.
It's your audience that matters, not you! Lose yourself in your message and how it is being received.  If you are a leader who isn't used to hearing this, I will repeat it: you don't matter.
Make eye contact as you tell the story.
The story is what the audience is here for. Whatever you're talking about, it's a story, a narrative. In that sense you're always involved in storytelling. Tell people the story you want them to hear.
Trust silence.
Silence is one of the most powerful tools in your presentation toolbox. It helps you pace your presentation. It gives audiences time to fully take in what you're saying. It also tells audiences, "I'm confident."
Control your movements
The body is an essential tool of human communication so be careful that your gestures are congruent with your message. Make sure you're not giving off mixed messages.
Quiet the self talk.
Learn how to get rid of the self talk that gets in the way and spoils your concentration.
The best way to implement these techniques is to do it one at a time.
Choose one and then practise it in low-risk presentation situations. Then when you feel confident and comfortable with it move on to the next one and in that way you'll increase your presentation toolkit and become an outstanding leader that people look forward to listening to.
Until next time,
With best wishes for your success,
Cath

If you like this post please share! Thanks.
Cath Daley Ltd.
If you want to find out additional tools and techniques that take your presentation from average to outstanding then check out our resources at Winning Presentations.