Do You Struggle to Say "No"?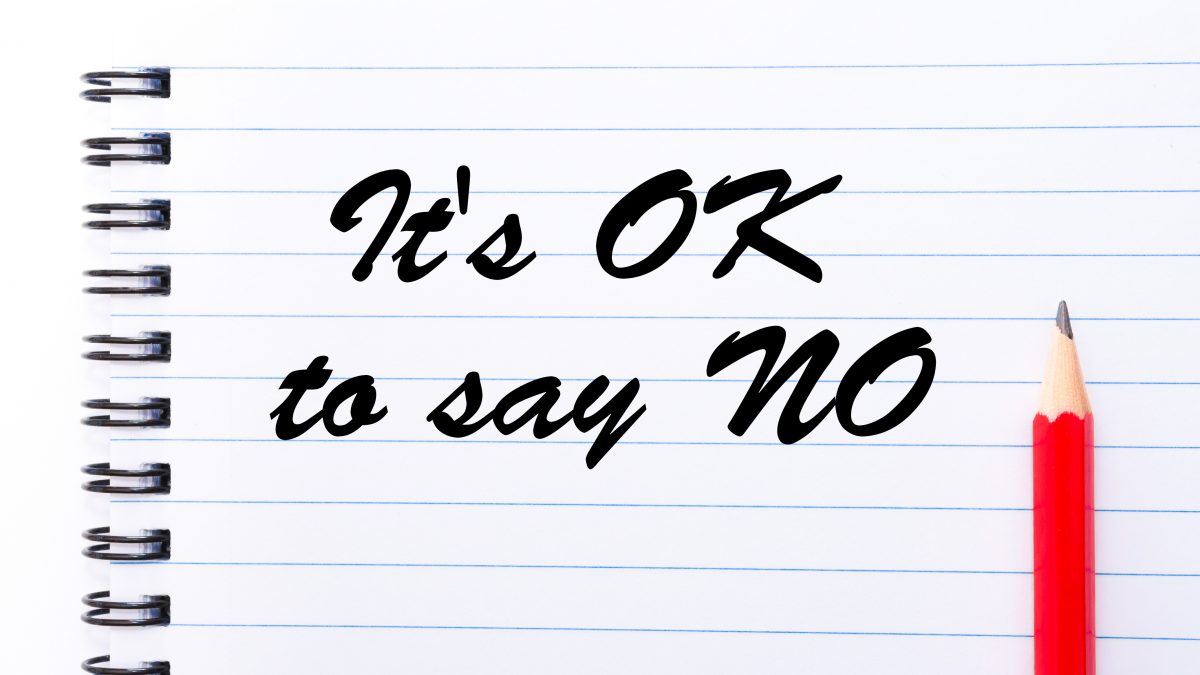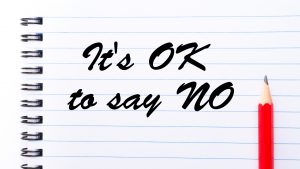 "One of the most painfully inauthentic ways we show up in our lives sometimes is saying "yes" when we mean "no"
Brené Brown
---
Do you struggle to say "no"?
because if you do it could be increasing your levels of stress.
Research from the University of California in San Francisco shows that the more difficulty you have saying "no", the more likely you are to experience stress, burnout, and even depression.
Saying "no" is indeed a major challenge for most people.
Most of us say "yes" because we are being polite or we don't want to let someone down or we feel we are a bad person for saying "no", but if you are serious about stepping up to your true leadership potential then being able to say "no" is crucial.
Here are some reasons why saying "no" is important….
• Saying "no" isn't necessarily selfish.
When you say no to a new commitment, you're honouring your existing obligations and ensuring that you'll be able to devote high-quality time to them.
Saying no will provide you with the time and energy to focus on the work that will move your career forward.
• Saying "no" can allow you to try new things.
Just because you've always helped plan the company Christmas Party doesn't mean you have to do it forever.
Saying no gives you time to do other things.
Always saying "yes" isn't healthy.
When you're overcommitted and under too much stress, you're more likely to feel run-down and possibly get sick.
If you try to stick to things that you actually want to do, you will likely feel happier and more relaxed.
• Saying "yes" all the time can close down opportunities for others.
When you say "no", you can open the door for others to step up, or you can delegate someone to take over the task.
They may not do things the way you would, but that's OK.
They'll find their own way.
---
"Saying no can be the ultimate self-care."
Claudia Black
---
Here are some questions that I use with my coaching clients who struggle to say "no".
You may find it useful to think about them too.
• How often do you say "yes" to others because you feel you can't say "no"?
• What does that stop you doing?
• Are there any circumstances in which you always say "yes"?
• How do you stop yourself from saying "no"?
• What would happen if you did say "no"?
I get it ….it can feel pushy or rude to say "no" but it doesn't have to be like that.
Saying "no" won't be easy if you're used to saying "yes" all the time.
But learning to say no is an important part of simplifying your life and managing your stress.
And with practice, you may find saying "no" gets easier because…..
because
"When you say "yes" to others make sure you are not saying "no" to yourself "
Paulo Coelho
You can say "no" gracefully with a mix of serenity and authority.
In Part 2 I'll share some practical action steps for how you can do it.
Until next time,
with best wishes for your success
Cath