How to Keep Your Audience Glued to Your Presentation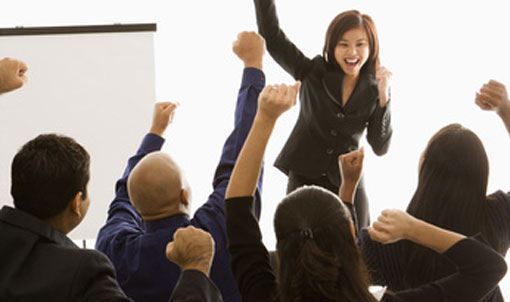 Audiences have short attention spans and if they're not paying attention to you, as the presenter then they'll never get it. They'll never understand what your message is, what it is you're persuading them to buy, whether that's your product, your service, your ideas.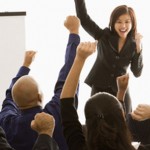 Your job, as the presenter is to make sure that they do get it and to do that you have to make sure that you keep their attention in a way that connects and engages them.
Great Content alone, (and that includes PowerPoint) won't do it!
Your presentation needs to educate, entertain, and explain your message in a way that connects with them.
If your presentation is poor, you will lose your audience
What many people fail to realise is that even when the presentation and material is good, the minds of the audience will wander!
So how do you keep your audience glued to your presentation?
Interact with them and get them actively involved in your presentation.
And here are a just few ways you can  do this that will really make your presentation stand out.
Ask Questions that will give you a "yes" answer and nod while you ask
Examples:
"Who has ever struggled to come up with the dreaded Elevator Speech in a way that is a bit different?"
After making a Point in your presentation, ask, "Does that make sense?" Pause, and look for the response  by the facial expressions and body language.  If you don't get a "yes" then go over your point again in a different way. Then ask "Does it now make sense?"

Ask your audience to Do Something.
Examples:
You've got two minutes to jot down some ideas and then I'm going to ask you to share them with the person sitting next to you.
"Let's try an experiment! When I say "Go" I want everyone to take  a deep breath then hold it for a moment, then  sigh. Ready?  Go!"
Make statements that grab the attention of your audience
Examples:
"This is Important!"
"That's worth repeating!"
"If you only take one thing away from this presentation then this is it…."
Above all make sure that your presentation is audience centred…..
what is it they want to hear ?
and how do they want to hear it ?
because when you give them what they want in the way they need to get it then they will be glued to your every word.
Until next time,
If you like this post please share! Thanks.
Cath.
Related articles:
THE Worst Way EVER to Start Your Presentation
How Do You Cope with a Client Like Lauren?
Your Business Communication- Confusion or Clarity?
If you've enjoyed this post and would like to get more articles delivered straight to your inbox together with the free cutting edge " Presentation Tip of the Week" then click here now.
Cath Daley Ltd.