Is Your Presentation You?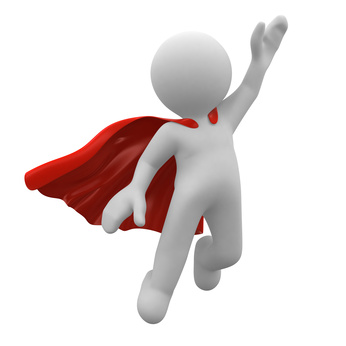 I suspect I see more business presentations than most people and it continues to fascinate me about the different ways that people present themselves and their ideas and about the different "styles" I see.
Here's a couple of examples at the extremes of the spectrum.
From one end ….
[youtube]http://www.youtube.com/watch?v=wvsboPUjrGc[/youtube]
to the other….
[youtube]http://www.youtube.com/watch?v=c0KYU2j0TM4[/youtube]
Now I'm not suggesting that you adopt either of these styles but lots of people  fall into the trap of trying to be "perfect " when presenting. They work so hard to be polished and articulate that they overcompensate and come across as flat and boring and too clever and I'm sure that you've sat through too many presentations like that.
And this often stems from the fact that people are not comfortable being themselves when they present. It becomes a performance rather than a presentation because it's easy to get caught up in what the audience thinks about you. But audiences want you to do well especially if you've earned their trust by showing them that you're comfortable being yourself.
We all have different personalities, of course. But whether you're boisterous or quiet, be yourself. If you really love what you do, for example, let your enthusiasm show.
As you've seen above Microsoft CEO Steve Ballmer exudes so much passion when he presents that his sweaty, breathless dancing became a YouTube phenomenon.
And then, at the other end of the spectrum, there's Susan Cain, whose style was very subdued when she gave one of the most buzzed-about talks at TED 2012, "The Power of Introverts."
She spoke quietly and convincingly. Her approach suited her — and her subject matter — perfectly. She delivered her message in a way that would resonate with fellow introverts when she wished them "the courage to speak softly."
The funny thing is, it takes practice to be as natural as Steve Ballmer and Susan Cain in front of a group.
When you practise , think carefully about your stance and your gestures because your audience can gauge your  authenticity through your body language.
Learn techniques like The Confidence Click that enable you to feel confident being yourself  so that you develop your own style.
Until next time,
Cath
If you like this post please share!
Thanks.
Related posts:
Cath Daley Ltd.