What people are saying about working with Cath……
" Since working with Cath, I have gone on to achieve so much more than I ever believed possible. "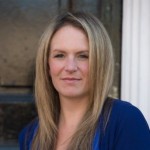 Many women suffer with "Imposter Syndrome" – fearing they're not as good as everyone thinks they are, and that they'll soon be 'found out'. This anxiety holds so many women back. If you work with Cath you can permanently overcome this crippling fear. Women are able to achieve what they're truly capable of, because they have a powerful combination of self-belief and very practical tools to apply. I know this, because I'm one of the many women who has, since working with Cath, gone on to achieve so much more than she ever believed possible. Cath empowers you  to be an authentic, credible professional, rather than attempting to conform to what is often a male-orientated stereotype of a 'successful business person'. I am now known as a powerful presenter and invited to speak at events, through which I've raised significant funds. It's the combination of Cath's techniques together with her unique understanding of our limiting beliefs, which really makes the difference to the women Cath works with and I highly recommend her."
Sarah Jones, CEO Mencap Liverpool
"Cath is just a superb coach….."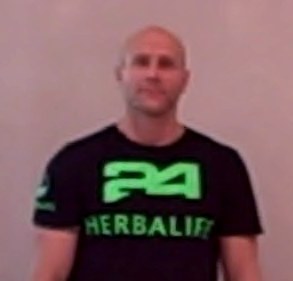 Before I worked with Cath my presentations were all the same and I just winged them! They were boring, very wordy and complicated and it felt exhausting and I had very little engagement with the audience. Cath taught me how to deliver a compelling presentation whilst feeling unbelievably confident and there is a huge change in the way I go about doing things now. Cath is a superb coach. She absolutely knows her stuff more than anyone I have met. She is outcome orientated so people leave with their desired outcome. She is the best!"
Chris Goodall, The Herbalife Coach
" It's given me the confidence to make some big life decisions….. "
Cath provides very concrete help in improving presentation skills but her coaching is all about giving women the confidence to deal with all of the challenges we face operating at a high executive level. It turned my thinking on its head. I learned techniques that I can use in all sorts of situations including board meetings and meetings with high level strategic players. Working with Cath has given me the confidence to play a much bigger game. I'm confident enough to use these skills and ideas to make some major life changes and there's not a lot of programmes you can say that about! I recommend working with Cath to everyone.  It can change your life".
Pamela Ball, Director, Knowsley Chamber of Commerce
" I secured £1.5 million of new business after just 3 hours of working with Cath…"

"I briefly worked with Cath recently to concentrate on my client and intermediary pitches. I say briefly as I only gave Cath 3 hours to build on my current skills and develop new ideas to help with business aquisition. The 3 hours proved useful as armed with those thoughts and tools later that week I secured £1.5 million of new business. Through years of experience Cath is able to develop useful strategies for clients that can be applied in a practical manner. Cath comes highly recommended."
David McNiven, Investment Director at Cheviot Asset Management Limited
" It's been worth +£80,000 in just the first project….."

"Before I worked with Cath I would try and avoid presenting as I had a very deep fear of it – if I had to it was an ordeal and I think I came across poorly. I was not sure what the course would involve but I came with an open mind and now I am more confident generally. I have a positive attitude to presenting and some extremely useful tools to help me present more successfully. I've learned how to put a presentation together, that less is more and I'm now much more relaxed about it. We have just won a major project, that I helped to present, which will make a big difference to the success of the firm. It has changed the way I think about presenting and I'm much more confident and organised. It's been worth +£80,000 in just the first project.It's a major part of my job that I now look forward to and the success means I feel more professionally fulfilled.If you are thinking about working with Cath I would say definitely do it because it's fun and it works".
Martin Bocking, Director, Lovelock Mitchell Architects
"I would highly recommend Cath to anyone"

" I worked with Cath to prepare for my interview for the Women of the Future Awards. I was unsure about how I could use my key achievements to talk about myself in an inspirational and positive way and wasn't confident about answering questions. Cath took a personal approach to the session which made the whole experience very valuable and worthwhile. Her coaching enabled me to identify and focus on my key skills and attributes and I came away with six powerful stories about myself that I could relate to almost any question that I was likely to be asked. I feel more confident and comfortable about highlighting my experiences and achievements. I learned how to put myself in the right state of mind which made me really enjoy my interview for the awards and although I didn't win I was given a special mention and I think this was down to my performance and energy at the interview.  I would highly recommend Cath's coaching to anyone wanting to develop themselves to realize their potential"
Raj Beghal, Senior Project Manager, Turner and Townsend
"Be prepared to be blown away …."

"Cath is extraordinary…if you thought you knew how to make presentations before working with Cath then be prepared to be blown away as she takes you to new heights! She has helped me take the knowledge I use in writing tenders through to presenting to audiences of various sizes. I have a greater understanding of the subliminal messages I give out and strongly recommend that you attend one of her workshops. Cath will help you to give a winning business presentation every time."
Neil Southwell, Director, Vision tdm Ltd.
"It's been a fantastic training day…."
It's been a fantastic training day from both a professional and a personal point of view. I wouldn't have believed that training could be so challenging and so much fun at the same time! Thanks Cath!"
Mark Summers, Independent IT Consultant
"Simply the best"
"Quite simply the best course I have ever been on."
Gavin Davies, Senior Manager
"I've learned so many things I didn't know about presenting"
[youtube]http://www.youtube.com/watch?v=_-n0GPo-nXo[/youtube]
Malcolm Sutton, Tender Management Ltd
"I had so much fun"
"I had so much fun. It was stimulating and very practical. We have all come away with lots of strategies to use and I can't wait to put them into practice. Thanks Cath."
Rachel Somers, HR Manager
"I feel a lot more confident and happy about the whole idea of presenting and pitching"
"It's been a brilliant course. Cath's given me a fantastic structure to build all my presentations around. We've done a number of exercises that have given me incredible confidence to stand up in front of people and make those presentations and I feel a lot more confident and happy about the whole idea of presenting and pitching for work. I would strongly recommend the course to anyone who has to do presentations whether to colleagues, clients or business partners."
Kevin Jackson, Senior Project Manager, Turner and Townsend
"I now feel ready to leave my demons behind me and fulfill my true potential"
"Today really made me focus on who I am. At times it was uncomfortable but I now feel ready to leave my demons behind me and fulfill my true potential. Thank you so much Cath"
Jean Williams, Training Consultant
"Cath gave me insight to develop my business"
[youtube]http://www.youtube.com/watch?v=ksETv0-TsDQ&feature=related[/youtube]
Jim Frayne, Helix Healthcare
"An amazing course"
"Thanks Cath for an amazing course. I have had so much fun whilst being challenged and stretched. Your feedback has been invaluable. I now know that my next presentation will be absolutely fantastic!"
Claire Henderson, Independent Business Consultant
"It will make a big difference to what I do"
[youtube]http://www.youtube.com/watch?v=yWQoWCcLKoU&feature=related[/youtube]
Alan Taylor, International Business Consultant, Taylor Napier Partnership
"Some of the best training for tackling under-performance"
"Some of the best training for tackling under-performance and moving on individuals who for one reason or another are not achieving. Very thought provoking."
Greg Holmes, HR Manager
"As a radio presenter and journalist I thought I knew everything about presenting …. but I have learned so much"
[youtube]http://www.youtube.com/watch?v=p5wPBdvn1Fw[/youtube]
Larry Neild, Journalist, Radio Merseyside Presenter and Executive Consultant
"Inspirational"
"A fantastic day. Found inspiration. Thanks Cath"
Frank Hollis, Project Manager,
"I thought I knew what Performance Coaching was and I had dismissed it as nothing new"
"The workshop was excellent. It has greatly improved our understanding of exactly what this approach can do. Prior to this I thought I knew what Performance Coaching was and I had dismissed it as nothing new, but I now am keen to explore exactly how we can introduce it as soon as we can. Thanks so much Cath for opening up our thinking."
John Benson, Business Development manager
"Before the presentation I actually asked Cath to introduce herself because I didn't have the confidence to do it and now…… "
[youtube]http://www.youtube.com/watch?v=sH0Fw3TRNxk[/youtube]
Debbie Lambert, Relationship Marketing
"One of the best trainings I have ever attended"
"I used to think that I was good at presenting but have learned so much more that I can do to take it to a whole new level. I know that we will now stand out in the next interview we have and feel confident that we can give our best presentation ever. Thanks so much Cath for your inspiration and support throughout. It's been one of the best trainings I have ever attended."
Simon Carter, SC Architects[youtube]https://www.youtube.com/embed/k3Gu_3jT3aE[/youtube]