EVENTS
Persuasive & Powerful Presenting for Women Leaders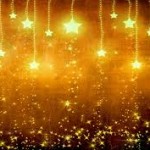 We have completed the first pilot programme and the participants have had amazing results implementing the strategies and techniques.
Here's just a selection….
implementing just one strategy for the first time saved £10, 000  …
a contract worth £200,000 won during the programme …
a department re-organised and spending increased by  £100,000 …
new job at higher level with increase in salary …
What stars!!!
Can't wait to see what happens next!
What's the Number 1 Success Killer for any presentation?Find out how you can avoid it...
and get your free download of the unique 7-Part Winning Presentations Mini-course now
DOWNLOAD NOW
LATEST POSTS
LATEST NEWS