11 Top Tips for a Scintillating 60 Seconds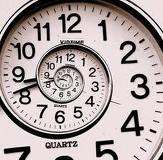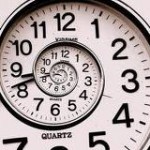 How good are you at describing your business in just 60 seconds?
Many business events provide opportunities for you to do a 60 second slot and you may have attended a so-called "speed networking" session where you get just one minute to tell someone about your business.
You may like them or loathe them but they are a great free marketing opportunity that many businesses waste.
So many people don't take advantage of them, or if they do they don't do it in a way that will generate more business and so see it as a waste of time.
But when it's done well it can be really effective at helping you to make the valuable contacts that will lead to you winning business.
So how can you make the most of the 60 seconds to generate new business?
Mark Twain once said " Brevity takes time" and to be concise, informative and engaging takes time and effort and planning.
Here are 11 Top Tips on how to do it in a way that will get you more business…..
1. Have a structure for your 60 seconds because the order in which you present the information really matters.
2. Know what you want to say in advance – being spontaneous is not a good idea because you can come across as not knowing what you are talking about.
3. Think of it as a 60 second "info-mercial" for your business- watch TV ads to see how they do it.
4. Practise doing it again and again so that it becomes second nature to you and you'll never be stuck for something to say.
5. Grab the attention of your "audience" as soon as you speak.
6. Ring the changes- have several different versions so that it always stays fresh for you and your audience.
7. Let the listeners know how you are different from everyone else in your industry or sector.
8. Think of it as being the beginning of a new business realtionship rather than an opportunity to sell.
9. Choose 1 thing that you do and talk about that rather than trying to cram in everything that you offer.
10. Have a call to action at the end.
11. Enjoy it !
and then don't forget to follow up on all the new business opportunities you get!
Until next time,
with best wishes for your success,
Cath
Cath Daley Ltd