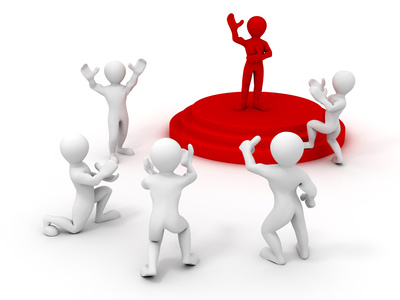 " I have to present but dread it because I don't know how to do it better"
You've probably heard someone say something like this (or you might feel the same)…….
Whatever your role- Entrepreneur, Sales director, CEO, Partner, Snr. Exec., Business Owner, Manager -there will be times when you have to present.
At one time you could avoid having to give a presentation at all or maybe get away with winging it but now it is expected that you can do it well but you've probably not had any specific training in developing your skills to enable you to be more powerful and persuasive presenting.
And it could be costing you……
So here are 9 simple tips to help you to give a more powerful and persuasive presentation.
1. Start with a Bang
Open with a powerful question or a story which captures your audience's attention immediately. If you don't grab your audience's attention within the first 30 seconds, they will tune out of your presentation and it's really difficult to get them back.
2. Don't Lip Sync Your Presentation
Don't read word-for-word from your PowerPoint slides. If you're saying the exact same thing as your PowerPoint, then one of you is not needed!
3. Provide a Clear Next Step
What do you want your audience to think, do or feel differently as a result of listening to your presentation? Give your audience a clear next step they should take after listening to you speak.
4.  Be clear of the "Take Aways"
What will the audience members "take away" as a result of listening to your presentation? Be clear about what it is you want them to get and then give it to them. Always talk about the benefits rather than the features.
5. Be Willing to Share Your Challenges
We all face problems every day so be willing to share your struggles, problems and challenges and show how you have overcome them to finally achieve success. By sharing your relevant failures and challenges, and then sharing the process you used to achieve success, you will gain your audience's respect and support.
6. Anchor Your Points
Tie your key points to an anchor. An anchor is anything that helps your message stick.
There are 4 types of anchors:
Anecdotes
Acronyms
Activities
Analogies
Every time you make a point, tie it to a relevant anchor to make it stick because this will help them to remember you.
7. Use Visual Words to Paint Pictures
Say "3 keys" or "3 tools" instead of "3 strategies". Use visual words to paint pictures in your audience's minds.
8. Don't Squeeze Your Information In
Don't cram too much information in a short period of time. Instead, focus on elaborating your points and making each one memorable.
9. Involve Your Audience
Audiences hate passively listening to your presentation. Instead, involve your audience by using activities and questions.
Until next time,
If you have enjoyed this post please share using the social media buttons above. Thanks!
You can get more articles delivered straight to your inbox as well as the cutting edge " Presenting Tip of the Week" and other goodies by when you enter your details here.
Related posts: