Are You Taking Full Advantage of This Free Marketing Opportunity for Your Business?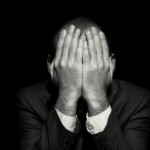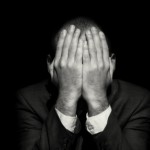 I was at a business networking event recently where two businesses got the chance to do a 10 min slot each to promote their products and services. Later a bowl came round for business cards and as you'd expect I made sure I put mine in. The idea was that another two would be picked to present at the next meeting. There must have been about 90 businesses represented there that day but only 29 cards ended up in the bowl! I was intrigued to find out why and asked the organizer later. " Oh, we've done quite well today" she said, " usually we get less than 20. Most hate the prospect of standing up and will avoid it at all costs."
So 68% of business passed up on the chance.
What a wasted opportunity to market your business for free …. to over 90 businesses!
If you have ever been in the same sort of situation where you are reluctant to do a 10 min slot, or know of people who are, then this reluctance could be costing you money in missed opportunities and losing you sales. And if you have a limited marketing budget speaking at events is a hugely effective way to market yourself and your business…. at no cost.
So why do so many people pass up this chance to attract more clients? Usually it's the fear.
Not the actual fear of speaking, because we all do that most of the time…. it's the fear of feeling foolish, being embarassed, drying up, not knowing what to say etc etc.
And there are lots of easily learned tools and techniques that can help you to overcome all of these things which means that you become truly confident at presenting yourself and your business so that you can take advantage of every such free marketing  opportunity in such a way that people just want to do business with you.
There are two ways that you can do this……
When you subscribe to Winning Business Presentations Mini-course and the Presentation Tip of the Week you  benefit from the  free ongoing tips and techniques  and if you haven't already done so, if you  fill in your details in the box on the right of this page  we will send both to you immediately.
And thank you to those who have said how much you enjoy them and how useful they are for you.
But the thing is there is a limit to how much I can teach you via email and I have had many requests for more and so I'm running a workshop in August where I share with you some of the more powerful techniques that will make sure that the reluctance to present truly becomes a thing of the past.
The first one is  taking place on August 25th in Liverpool. We have a fabulous day lined up for you with some very special bonuses that I'm really excited about.
(The numbers are limited to just 12 so that you learn in a supportive learning environment and get personal input and feedback from me).
So if you want to find out more about how this can help you market your business and attract more clients, or you know of someone else who would benefit,  and to grab your seat at this event then you can do so at
http://cathdaleyltdpresentingconfidence.eventbrite.com/
I'd love to see you there.
Until next time.
with best wishes for your success,
Cath
Cath Daley 🙂