Does Your Communication Makes Things Better or Worse?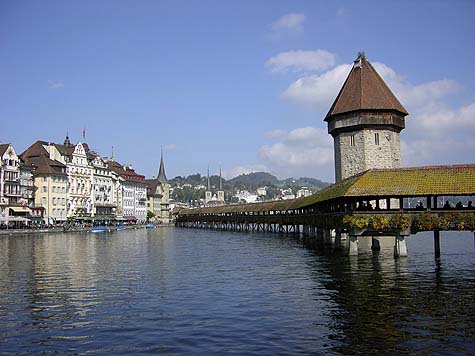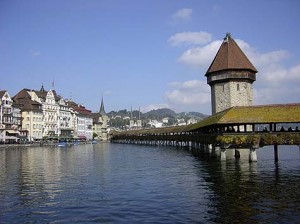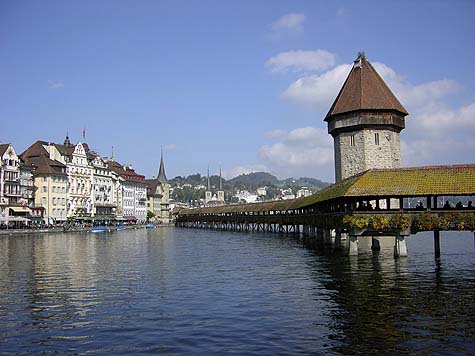 The other day I was doing a bit of spring cleaning and you know when you start a task and then get side tracked? Well I was  sorting through the desk drawers and came across some photos we'd taken on previous holidays  and ended up going through lots of them  …..
This was taken in  Lucerne in Switzerland. It's a beautiful city and well worth a visit if you ever get the chance.
We drove over there for the day whilst staying in Italy a few years ago and parked in an underground car park in the city centre. We had a beautiful day, wandering around and sampling the local delicacies and then got in the car to go back to where we were staying.
We were on our way out when the car in front of us broke down on the only exit ramp. Great!!
 We got out to see if we could help but we didn't speak any German, apart from being able to order two beers (my husband) or coffee and cake(me), and this has not got anything to do with different prioirites by the way! …. and the driver didn't speak any English. As usual in those situations miming took over, but we still couldn't work out what was wrong with her car.
By now the queue was building up behind and many people came to help, it ended up with about ten of us, but it seemed that we were all foreigners to the city and didn't have any German speakers amongst us. One of the guys was getting really getting frustrated at the driver's inablitilty to understand but he was making things worse. If only we could all speak Esperanto…..
But how many times have you been in a situation in business or in your personal life when it feels as if you might as well be speaking a foreign language for all the difference it makes ? Have you ever been frustrated when you've lost business that you know you should have won because you just couldn't seem to get through? The people you were talking to just didn't seem to get it?
As I've mentioned before Stephen Covey has said that 80% of problems in business are due to problems of communication and it has been said that only 7% of the meaning of your communication is through the words that you say. So what are you actually communicating with the other 93% ?  Is your communication  making things better or worse?
Highly successful people are those who have developed flexibility of behaviour and flexibility of communication.
How can you develop into a master of communication so that you get your message across every time in exactly the way you want?  because this is what it takes if you want to consistently get results and that's what the Winning Business Presentations approach is designed to do.
And as you know the first step is becoming more aware of how and what you do communicate.
During the next two weeks, become more aware of how and what you are communicating in your business.
At least once a day become more self-aware in your conversations by noticing :
To what extent do you actually listen to the other person?
What conversations are going on in your head at the same time as having the outward conversation, and what effect does this have?
What might you be assuming about the other person?
What evidence is there for the assumption?
What happens when you genuinely listen with your full attention?
Because developing flexibility of communication and behaviour begins with a realization of what is not working effectively and finding out what you can do differently so that you get the results you want.
Oh and by the way, we eventually worked out that the clutch had burned out and several large hulking men managed to lift the car up the ramp, so problem sorted! 
Until next time,
with best wishes for your success,
Cath