Giving Your "Presentation"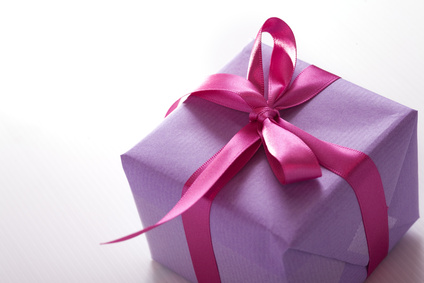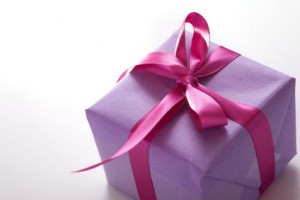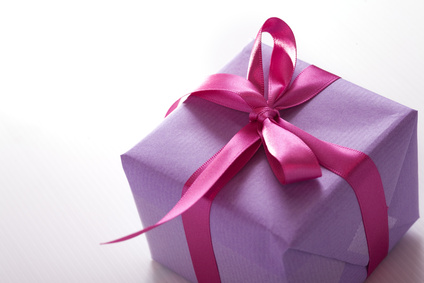 It's my friend Sarah's birthday tomorrow and I was out and about yesterday looking for something to buy her as a present but what do you buy the person who has everything?
I went to buy her chocolates, but she's given them up for Lent. I thought about the latest Jo Nesbo book, but I think she's read it already. Earrings?  I saw a beautiful pair that I would love to have and I was tempted to buy them, because sometimes we give people the present that we'd like to get…. but she said last Christmas that she's got too many pairs to wear ( though personally I don't think you can ever have too many pairs!) .
 I was getting really stuck for ideas…… and then I remembered that she'd said that she was thinking of keeping a journal again but hadn't got round to starting yet. So I bought her a beautiful, hardbacked notebook baked in italian leather.  Result! I felt very pleased with myself and the present and then realised that it had only taken me two hours of shopping……
When I got home I wrapped the notebook  in tissue paper and then glossy paper and decorated it with a ribbon and bow but that's what you do isn't it when you are buying a present for someone you care about ?  You take the time and trouble to find a present that you know they will like and appreciate and decorate it so that it is really attractive to receive.
One definition of "presentation" is something that is offered or given.
So what about when you are giving a presentation.
What if you think of it as your " present" to the audience ? What difference would that make to the way that you prepare and deliver it?
Many business presentations are the equivalent of going into the £1 shop and buying the first thing that you see and handing it over in a plastic bag.
Would you do that for a friend? No, not if you wanted to stay friends with them. And yet I see so many people doing the equivalent in their business with the result that the recipients are usually decidedly underwhelmed! And sometimes feel insulted and certainly switched off which means that it's a lost opportunity.
Think of your audience as dear friends who are waiting to receive something that you are going to give them that they want to receive.  Put yourself in their shoes- what would you want to get if you were listening to you?
Because it's not about the giver – it's all about the receiver.
Like me and Sarah-I could have bought her a present of the earrings that I liked but she wouldn't have wanted them and chances are they would have been put in a draw and not used. It would have been a waste of my time,effort and money and she would got something she didn't want and so it's a lose-lose situation instead of win-win.
And it's the same with presentations. When you plan it think about what the audience wants to get and how they would like to get it and then give them what they want in the way they want and you'll have a satisfied audience every time and rather than maybe switching them off you'll be attracting clients to you.
Just off to give Sarah her present. Hope she likes it!
Until next time…..
With best wishes for your success,
Cath
Cath Daley