Three Pointers from The Apprentice Final…..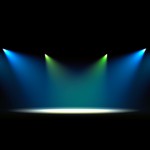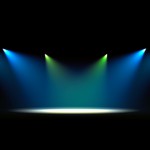 Like many people I watched the final of The Apprentice with great interest. I'll admit haven't watched all of the previous episodes in this series but was keen to see what their business plans were and from a communication point of view, how the candidates would perform in their interviews with the four business experts. This was their opportunity to convey their business idea in such a way as to convince and persuade Lord Sugar to become their business partner……
And although I'm sure that each of the candidates tried their best what I saw were the same shortcomings that I see in so many business presentations that lose business and that can so easily be put right.
From a communication point of view there were 3 things that were highlighted for all of the candidates that we need to be mindful of ,whatever your business …
1. The need for clear, succinct and effective communication.
What came across was how garbled some of their communication was. The candidates obviously thought they were being clear but the interviewers did not.
Too many cliches, vague, no specifics, lack of clarity were just some of the comments made and if you're not clear about your business idea how can anyone else be?
2. The need to know what you are talking about and that it makes sense.
Confidence is not enough. You can't blag your way through.
You have to have all of the relevant information at your fingertips, whether that be to do with the numbers, the market, the product. You have to know your stuff and it has to add up and make sense for the investors.
3. The need to be convincing and persuasive about your proposal.
If you are passionate about your idea you have to be able to get that across and not one of the candidates was able to convince in a way that was persuasive and compelling because they hadn't prepared well enough for the level of questioning they underwent.
And it's the same when you are preparing a pitch or talking to a prospect – just on a different scale.
And it also showed that confidence will only get you so far. If you don't have the substance to back it up then you'll be sussed out.
I suspect that most people would not have put their money on Tom to win ….
I'm curious – who did you think would win and why?
until next time,
with best wishes for your success,
Cath 🙂
Cath Daley