To Get or Not To Get? The ICF Credential…..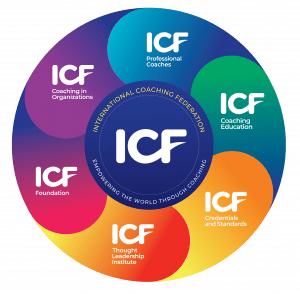 I have had a lot of enquiries recently about ICF , what it is, what does credentialing mean etc is and so  I've put together this FAQ article to answer the most common questions.
Q : What is ICF?
ICF is the International Coaching Federation.
When ICF was founded in 1995, its purpose was to give credibility to an emerging profession and give coaches a place to connect with one another. In the 25 years that followed, ICF has grown to become the world's largest organization of professionally trained coaches, and the leading voice for the global coaching community.
In 2021 it expanded to encompass six family organisations to include: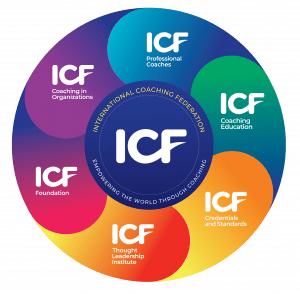 a Membership Organisation for trained, professional coach practitioners
 the Credentials and Standards department that manages the credentialing of individual coach practitioners
 Coaching Education that oversees the accreditation and approval of coach training providers
The ICF Foundation which is the non-profit organisation
Coaching in Organisations which is specifically for businesses and organisations that use coaching
The Thought Leadership Institute whose aim is to create and influence the future of coaching
You can find out more about the ICF Eco System here 
Q : What is an ICF Credential?
"ICF Credential-holders are part of a self-regulating group of elite coaches who provide accountability to clients and the coaching profession as a whole. They pursue and complete rigorous education and practice requirements that provide unquestioned legitimacy to their commitment to excellence in coaching."
There are currently 30,802 coaches in 130 countries and territories who hold one of the three levels of ICF Credential.
The three levels are:
Associate Certified Coach       (ACC)   56%
Professional Certified Coach   (PCC)   40%
Master Certified Coach             (MCC)    4%
Q: Why get an ICF Credential?
The ICF Credential reflects high standards based on a set of core values and competencies. It provides a reliable, measurable, and provable way to demonstrate your knowledge and expertise as a professional coach.
Getting an ICF Credential provides:
Increased Credibility and Legitimacy
Since coaching is not formally or centrally regulated legally when you earn your ICF Credential, you instantly gain global recognition and credibility that it would take years to achieve without it.
The ICF Credential provides coaches with immediate recognition and credibility as coaching professionals who have submitted to a combination of accredited training, coaching hours, assessment and compliance with standards of good practice. It allows clients and organisations to trust with confidence that the qualified coach operates within a professional code of ethics. It is becoming increasingly recognised as the Gold Standard of Coaching.
Improved Coaching Skills and Increased Confidence
In gaining an ICF Credential the emphasis is on continuing to grow and develop your coaching skills and there is an on-going requirement for continued professional development leading to an increase in confidence as a professional coach within a global coaching community. Once you receive your ICF Credential you will discover that you are among a worldwide team of ICF professionals. You can reach out to your instructors, classmates, and virtual peers for feedback and brainstorming.
Elite Status
Being an ICF Credentialed Coach puts you in a small group globally and makes you stand out within an increasingly competitive and crowded marketplace because of the high standard that you have achieved in gaining an ICF Credential.
Increased Awareness and Changing Requirements
Do you need to have an ICF Credential to coach clients? No, and individual coaching clients might not require it but many organisations whether corporate, government or non-profit are increasingly requiring their coaches, both internal and external, to hold an ACC, PCC or MCC ICF Credential. In fact many won't even consider you without it, and some have gone so far as to inform coaches they have worked with for years that they will need to obtain an ICF Credential in order to renew contracts or to be considered for future work. I have personal experience of this, losing out on a corporate contract because although I was more experienced, I wasn't then credentialed with ICF. Individual potential clients are also becoming more discerning, taking into account credentials when choosing to work with a personal coach.
Increased Opportunities and Higher Earning Potential
Both individuals and organisations are increasingly using "ICF Credentialed Coach" as a search term on social media so as an ICF Credentialed Coach you attract more opportunities. The more objective proof of your expertise you can provide, the more you can charge your clients. The importance of providing solid industry credentials from a respected governing body cannot be stressed enough. It allows for greater trust between you and your clients, and they're often willing to pay for that added degree of trust.
In the rapidly growing industry that is coaching, I believe it is important for the advancement of the coaching profession that we continue to show our commitment to the highest levels of training, competency and ethics. Having an ICF Credential reflects a tangible level of commitment to providing the highest quality of professional care to our clients.
Q: How Do I Get an ICF Credential?
To apply for an ICF Credential you must have:
Associate Certified Coach (ACC)
60+ hrs of Training plus 100+ hrs of coaching
Professional Certified Coach (PCC)
125+ hrs of Training plus 500+ hrs of coaching
Master Certified Coach (MCC)
200+ hrs of Training plus 2500+ hrs of coaching
There are three possible paths for each level depending on the type and level of coach training you have completed.
You can find out more at https://coachingfederation.org/credentials-and-standards
Q: Do I need Coach Mentoring?
If you have not undergone Coach Mentoring as part of your training programme there is a requirement that you complete 10 hrs Mentor Coaching with an experienced ICF credentialed coach.
I run two programmes of ICF Coach Mentoring that fulfil this ICF requirement for credentailing.
You can find out more about ICF and the Credentialling Process here 
If you want to find out more about the ICF Coach Mentoring Programmes click here to book a call  and I can answer any questions you may have.
I hope you've found this useful!
Best wishes
Cath
Cath Daley MCC