What Links Toblerone, the Nobel Prize and Your Business Presentation?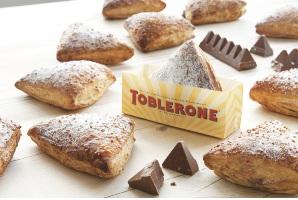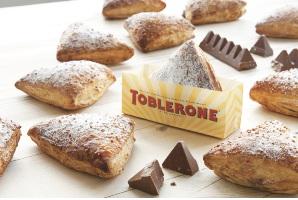 I was in a coffee shop this week (where did we have meetings before we had coffee shops?)
when I saw an advert for a new snack produced by the chain Delice de France which is a Toblerone pastry which "combines the finest all butter pastry with smooth Swiss chocolate". Sounds delicious and I haven't had the opportunity to have one yet. Toblerone conjures up pictures of triangles. So how is this linked to the Nobel Prize? Well the person who granted the patent on the design of the Toblerone was Albert Einstein when he was working in the patent office in Berne in Switzerland and he won the Nobel Prize for Physics in 1921. (For the photoelectric effect by the way, not for his work on special relativity as most people think).
And how is Einstein linked to your business presentation? One of my favourite Einstein quotations is;
"Every problem is a problem of imagination and every solution is a solution of imagination".
When you stand up to give a business presentation how you use your imagination makes all the difference to the result you get.
Do you imagine being nervous, forgetting about what you're doing to say, making a mess of it? Or do you imagine connecting and engaging with the audience and enjoying every minute of it?
Because how you think about it determines the unconscious signals you give . . . .
Your breathing becomes shallower and quicker
Your throat constricts
You sweat more
You fidget
When you're confident;
Your breathing is deeper and slower
Your heart rate is lower
Your body is more relaxed
You smile more
All of these behaviours occur unconsciously most of the time and convey totally different messages to your listeners.
So how are you going to use your imagination in your next presentation?
To imagine being nervous and messing up? Or to imagine being confident and engaging?
Because how you choose to use it will determine whether your business presentation is a problem or a resounding success.
Until next time,
with best wishes for your success,
Cath    

Cath Daley Ltd.