What's Your Business "WOW" Factor?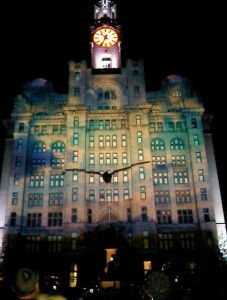 I was at the Pier Head in Liverpool at the weekend for the Liverpool "On the  Waterfront" event. There were exhibitions,  free concerts, street musicians and  loads  of people having a great time to celebrate 100 years of  The Royal Liver  Buildings and the opening of the new Museum of Liverpool . The celebrations  culminated in a stunning 3D Son et Lumiere presentation.
This was the first time the Czech Republic-based artists The Macula have worked  in  the UK having already won international acclaim for productions in their  native Prague and Dubai.
The visual projection was done using a technique called video mapping which involves  making the architecture of the building an integral part of the display, rather than  a mere backdrop.
The audio-visual presentation took people through the history of Liverpool in pictures projected onto the buildings but the  3D effect was so different.
It was absolutely amazing!!! I've seen many Son et Lumiere shows in many different cities but I've never seen anything like this  before. Everyone watching it was engaged and even enthralled.
It truly had the "WOW" presentation factor.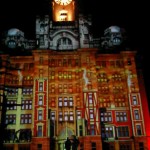 The Macula have taken a well known type of presentation event and made it their own by putting a new twist on it and they really stand out. They've  got the "WOW" factor.
So what is your business presentation make your presentation stand out and "WOW" factor?
What is it that you do differently that makes a difference for your clients?
How could you put a new twist on what you do so that you  can increase your business "WOW" factor?
Because that's how you can make  your business presentation stand out and get people talking about you, rather than your competitors.
Until next time,
with best wishes for your success,
Cath 🙂
Cath Daley