Struggling with Presenting On-Line? It's just like making simnel cake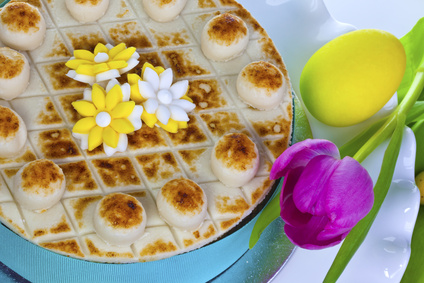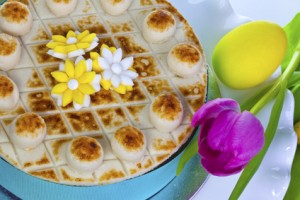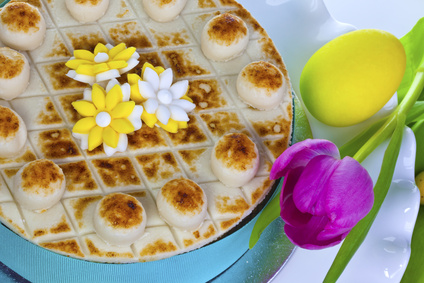 It's Spring again and with the holiday weekend ahead I hope you have some gorgeous weather although I'm not sure it will be warm enough here to eat in the garden!
And although we can't have lots of family around we will still have great food, good wine and connect in a different way with a family Zoom call.
I wasn't going to bother but I'm still going to make what has become a family tradition— my Easter Simnel Cake.
I still use a recipe and measure everything out even though I've made this every year for many years.
I could just bung everything in a tin and hope for the best ……
but I'm not sure that would turn out.
Why? I follow the steps because I know it works and the cake is a great success every time I make it.
I want to make sure that I have the right high quality ingredients in the right quantities and cook it for the right amount of time so that the end product can be enjoyed by everyone in the way it is meant to be.
Because you know there's nothing worse than looking forward to something only to be let down because it isn't done properly, or is overdone or it's  a flop!
In the present situation many people are going online to do webinars and on-line videos that they would never previously have done. And many are finding it difficult and nerve-wracking because they have little experience of presenting.
I use a fail-safe recipe – The 3 Stage Planning Process–  that I've honed and developed over many, many years that enables me and my clients to turn out an outstanding and successful presentation every time regardless of how it's delivered.
And the process for producing a great cake every time has a lot in common with producing a great presentation every time.
have a recipe- a tried and tested and proven planning process
that gives you an order and sequence for putting it together that works whatever the length or type of presentation
have high quality ingredients –
use stories, anecdotes and metaphors to excite and engage
make sure you have the balance right  and give the right amount of information, no more and no less.
mix in the right proportions
learn about how people prefer to take in and process information so that you reach all of your audience
and cook in the right way
give them what they need in the way they need to access  it
for the right amount of time
make sure that you finish on time
and then serve in the best way to get the result you want …
make sure you have your presentation outcome clear- what do you want to get ad a result of giving the presentation
to a delighted and satisfied audience.
Simple really!
Stay safe and well.
with best wishes for your success,
Cath