Why Winning Business Presentations?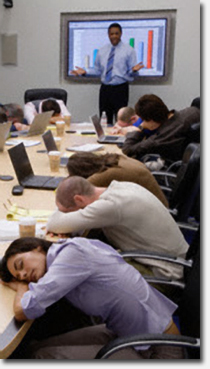 Hello and welcome to the Winning Business Presentations blog.
This blog is about sharing with you ideas, strategies, tools and techniques for becoming even more effective at presenting yourself and your business and I hope that you'll use it to share ideas about how and what you are learning and the results you get.
Let me know exactly what you think in the comments section below too.
Tell me what you like, what you don't and what do you want more of and I'll do my best to provide it.
Why " Winning Business Presentations? "
In my experience most people are ok when it comes to talking about themselves and their business and in the past that has been good enough to get business but in the present tough economic climate that may no longer be the case. It is becoming more and more competitive and it's the really small things, that most people don't think matter, that are making the difference between winning and losing business.
I believe that if you want to attract more clients and win more business then you have to be better at presenting than your competitors.
Einstein is quoted as saying " Insanity is doing the same thing in the same way and expecting different results". If that is true then I meet lots of "insane" people in business!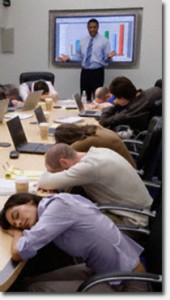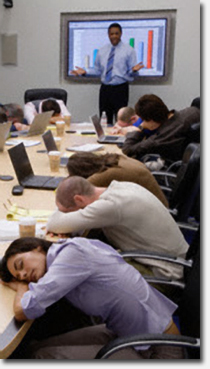 Have you ever been disappointed when you've lost a contract you know you should have won? or been frustrated when a competitor wins even though you know they won't do as good a job as you? Well chances are they "presented" better than you did. Now I'm not talking about flashy PowerPoint or being slick – it's about becoming more effective at connecting and engaging with your audience, whether that's a procurement panel, a group of investors or one person you've just met at a networking event.
Because when you can really connect and engage people then you don't have to sell – they will buy.
This is something that I had to learn to do the hard way. And there's no harder audience to "sell" to than a group of 15yr old boys who don't want to be in school! As you may know I was a high school teacher for many years and some times it was really tough. And it was out of necessity that I had to find ways of connecting and engaging youngsters and I made a lot of mistakes along the way.
When I began my own business I realised that the communications skills and the techniques and strategies I'd developed were equally applicable in the business world. And what's more not many people were aware of them and so that's how this approach was born.
In coming editions of the blog I want to share these tools and strategies with you so that you can use them to get the exactly the results you want.
And it doesn't matter whether you're a novice or are used to presenting I hope you will find something that will be new for you.
And I'll begin with one of the simplest techniques that can make a huge difference if you don't already use it…..
And that is…..
Treat the presentation as a conversation, whatever it's context.
It doesn't matter whether it's a formal interview, a 60 sec networking slot or meeting a panel of potential investors. Have a conversation with your audience.
Now I know that may seem obvious but it's amazing how the obvious is not for most people.
Think about the last "presentation" you were at. Did the speaker give a monologue? Or did they provide you with the opportunity to feel involved? And which is more engaging?
Because when you think of it as a conversation it changes your mindset, how you respond and how your sudience responds.
Until next time…..
With best wishes for your success,
Cath