4 Ways to Build Your Persuasive and Powerful PresenceTM as a Woman in Business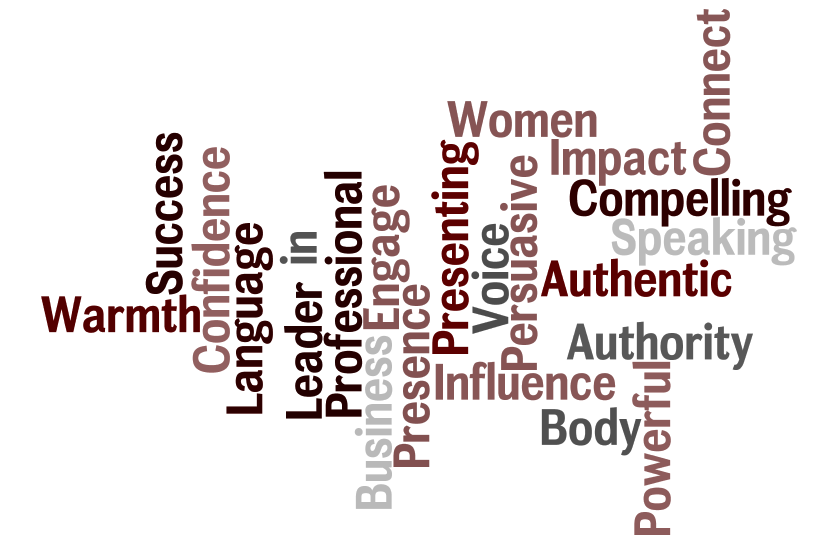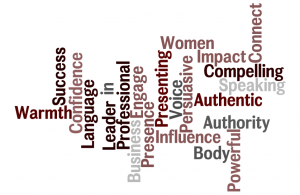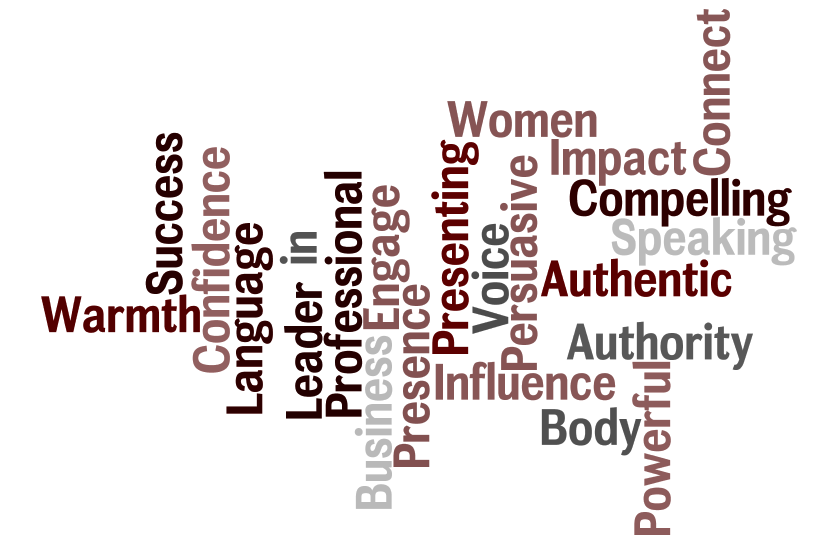 Whether you are an Entrepreneur, a CEO, Director or Snr. Executive of a company, as a women in business you've got to have "the Wow Factor" or what I call Your Persuasive and Powerful Presence™ if you want to be taken seriously and reach the highest levels of success. Your progress to the top will be stopped in its tracks if you don't look, sound, and act with this powerful presence.
Why?
People judge a company by its leader and you have as little as a few seconds to make an impression.
Women (and men) who have developed their Persuasive and Powerful Presence™ have discovered the right formula of conveying their business expertise using a combination of knowledge, true confidence, warmth and authenticity. They are persuasive and influential and can motivate others to take action.
Here are 4 ways you can start to Your Powerful and Persuasive Presence™
1.Watch What You Say and How You Say it
Not only what you say but also how you say it are critical to developing Your Powerful and Persuasive Presence™. Women have a tendency to want to tell people everything they know.
Instead aim to communicate clearly and concisely.
Speak from your experience and use you tonality to convey authority.
Avoid phrases like "I think," "it might be" which diminish the power of what you have to say.
Engage people in conversation. Don't talk at them, talk with them.
If you have expertise in a specific area, make two or three points. Don't overload people with all the details.
2. Be Appropriately Dressed.
Like it or not, as soon as we begin to speak, whether that is in a meeting or giving a formal presentation, people begin to judge you. That's what we do as humans.
And the first thing we notice is how you look.
As the representative of your company or organisation, your clothing, hair, and makeup say something about your company.
Make sure your personal style conveys the image that you want your company to portray, rather than wearing the latest fashionable "look" (unless you are in the fashion industry!).
Be intentional about the impression you want to make and be consistent with the company's brand.
If your company's image is professional, you may want to dress up a bit even if you're at a conference where most people dress casually.
Dressing appropriately is the easiest way for you to start to convey Your Powerful and Persuasive Presence™
3. Quickly Connect and Engage
These days it's not just about being competent. The key to Your Powerful and Persuasive Presence™
is being able to quickly connect and engage with people whatever the situation.
Women tend to put their competences up front and hide their warmth. Being an effective, charismatic leader is about using all of your communication, both conscious and unconscious, to connect and engage with everyone you are speaking with in a way that makes them feel valued which means that you build deeper and more successful relationships. If you are unapproachable and off-putting then it will be difficult to build successful relationships with others.
Learn how to use your body language to convey approachability and warmth and you will notice a difference as people respond to you.
4. Ask for Feedback
It's important to be aware of how others see you and how you compare to other leaders in your field.
We often either don't get any feedback at all or we get feedback as a result of an appraisal process.
But this rarely gives you what you need to become a truly powerful and persuasive leader.
Identify a number of people that you can trust and then ask them what you want to know.
Ask them to will tell you what they think, not what you want to hear.
You want people who will tell you about your blind spots.
Make sure it's a diverse group including age, gender, ethnicity, business expertise, etc.
You want people who will reflect what's going on in the company and who look at the market from different vantage points.
Don't assume you know all the answers.
Be open to what they have to say.
Then once you know your areas of weakness, you can get the training or coaching you need to improve.
How will you build Your Powerful and Persuasive Presence™?
Until next time,
with best wishes for your success,
Cath

Cath Daley Ltd.
You can find out more about how to develop Your Powerful and Persuasive Presence™as a Woman Leader in our STEP UP & STAND OUT Programme here.