New Dates for The STEP UP and STAND OUT Programme for Women Leaders
The STEP UP and STAND OUT Programme for Women Leaders is back
We  have  just finalized the  dates for the next programme.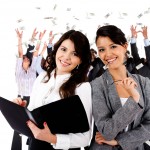 It will take place on
on  Tues : Jun 9th, Jun 16th and Jun. 30th 2015
at The Novotel Liverpool
N.B. You must be able to attend all 3 days in each case.
There are 6 places available for women leaders who are serious about taking themselves and their business to a whole new level whilst getting rid of the anxiety and lack of confidence in presenting that is holding you back.
If you want to find out more exactly what is included in the programme, what women leaders have to say about their experience
and to make one of these places yours then click here
N.B. If you are a woman leader working in the third sector there is a special discount available.
To find out more contact us with SUSO 3rd Sector in the message and we will send you details.